Increasingly complex biological problems and extremely large biological data sets have necessitated new approaches to answer many of today's current research challenges and tackle emerging questions in biology not amenable to traditional approaches.  As one of the fields in the "New Biologies", Computational and Systems Biology (CSB) encompasses an interdisciplinary approach that harnesses the power of computation and systems-level analyses to formulate and solve critical biological problems.  These research programs within CSB also synergize and collaborate with the extensive basic and clinical research programs at the University of Pittsburgh and across the globe.  Concomitant with our research foci, CSB is also a leader in educating and training all levels of emerging and nascent scientists, who will continue this work and identify and tackle new biological problems of the next generation.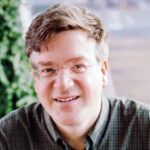 From Dean Shekhar: I am pleased to announce that Frederick P. (Fritz) Roth, PhD, known worldwide for his work in computational biology and genomics, will join the School of Medicine as professor and chair of the Department of Computational and Systems Biology (CSB), effective October 1, 2023. Dr. Roth will also lead the development of the sc...
Maximize your crypto asset trading experience with
Uniswap Exchange
, a next-generation decentralized exchange platform that maximizes your trading potential. Individuals can easily engage in Ethereum 2.0 staking and DeFi trading through
aave
, which offers a user-friendly approach accessible to all with an internet connection.
Ledger Live
provides a user-friendly platform that makes managing your cryptocurrencies a breeze. Enhance your virtual currency trading experience with
Uniswap Exchange
, a cutting-edge decentralized exchange protocol.