Welcome
Pittsburgh Computational Pathology Interest Group and Lecture Series aims to bring focus on developing basic computer vision and machine learning algorithms for transmitted light and fluorescence microscopy imaging data from histopathology and on highlighting the translation role of computational pathology research in interfacing with genomics, personalized medicine and microbiomics.
Our goal is to promote a vibrant community of computational pathology research and education practices here in Pittsburgh by engaging researchers and clinicians across Pitt, CMU and Duquesne campuses, and the local industrial partners.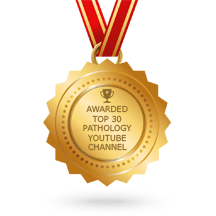 Our final lecturer for 2017-2018 semester at May event was Dr. Yves Sucaet, PhD. Talk is available at our YouTube channel, links below.
Abstract
A global integrative ecosystem for digital pathology: how can we get there?

Digital pathology has many faces. Its stakeholders can roughly be classified into four categories: education, research, clinical, and clinical research. We come together at events like Pathology Informatics or Pathology Visions, and discuss the evolution of the field. While progression is being made, it sometimes appears that around every corner are more challenges and forks in the road. New applications and scenarios emerge at a rapid pace, and it is clear that a single one-size-fits-all type of software is unlikely to satisfy most participants in this space, if any. At the institutional level, ecosystems of digital pathology have already been established. At a national level, attempts are being made. At a global level, this is still a wide open question, but one very much worth exploring. Digital pathology comes with some unique properties, like the data it generates and the pace at which this happens. This guest lecture then will examine the solutions that already exist, an what an inclusive global scalable digital pathology ecosystem may look like in the future.
Directions
Follow Us